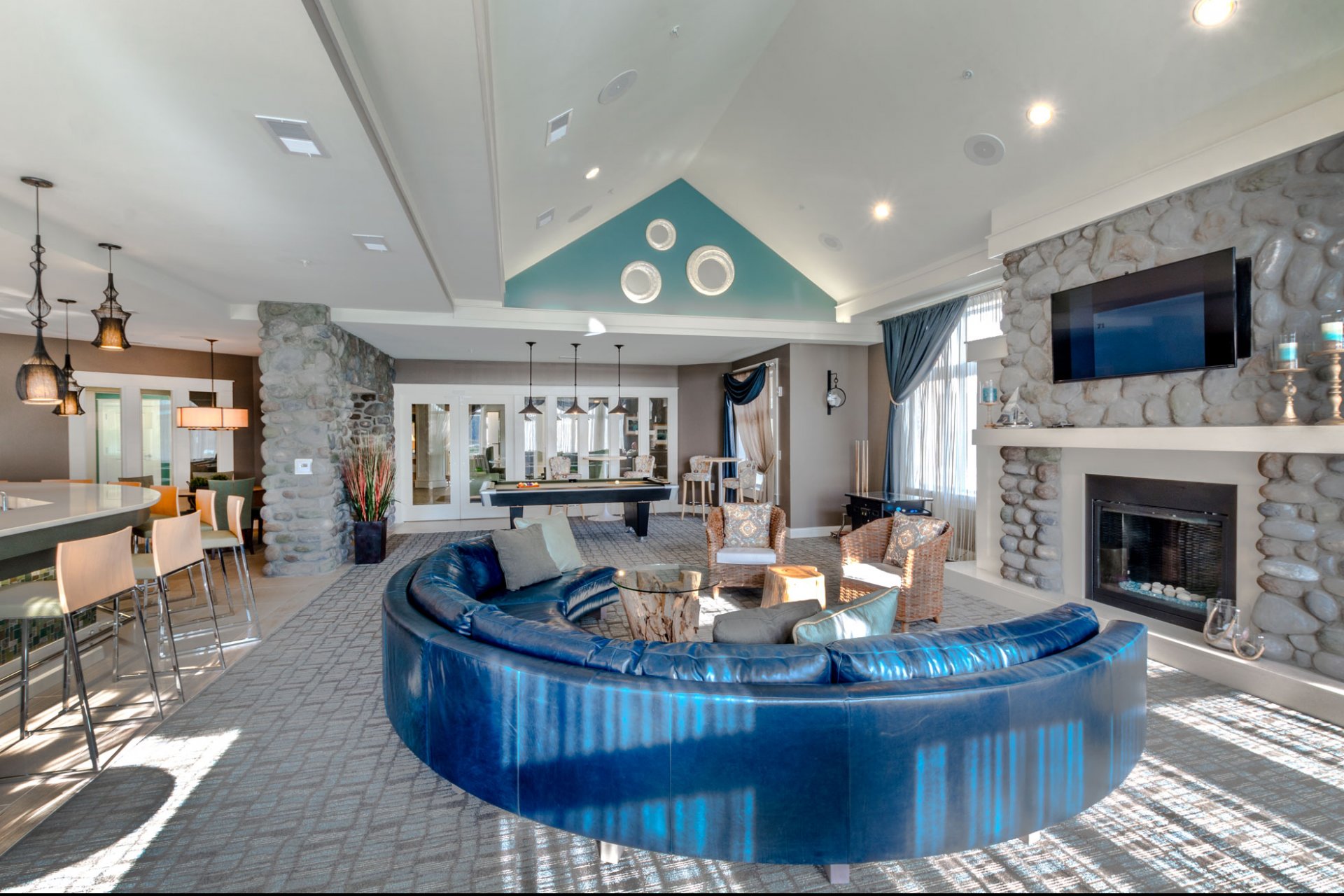 Your Review
Submit a Review

Resident Reviews
Amazing|Recommended: YesAMAZING
The property is amazing and I love it here|Recommended: YesThere are many dogs around and the community and staff are enjoyable and personable. Would recommend anyone to live here
Absolutely amazing|Recommended: YesI love everything about this apartment, I wish it was bigger sometimes but that's about it
The property is always well maintained and they go the extra mile|Recommended: YesI would not move if we did not have to We love our building and ALL of the staff
Love it here|Recommended: YesI really enjoy living here As for parking, I have a reserved spot, so availability isn't an issue for me, but if you don't have a reserved spot, it's decent. The spots are small though and it's not uncommon for people to park without consideration to others. As for hearing neighbors through the walls, I don't hear mine, but I do hear the nearby train pretty loudly throughout the night. Literally everything else here is perfect though. Lovely staff, beautiful grounds and a super quick maintenance team. I definitely plan on staying here for a while
I love my apartment|Recommended: YesI love living here. I only have two complaints The parking spaces are a bit small and the covered spaces are even smaller. Also dog owners not picking up after their pets. I would highly recommend putting cameras in the parking lot and post fine warning signs. Then use the fines collected from the violations to help pay for the cost of the cameras added to the existing camera system.
Extremely happy with my stay here|Recommended: YesStaff was great and always super friendly
It's a great community.|Recommended: YesIt's very comfortable, and secure. Staff is amazing and location is perfect.
Promenade Pointe|Recommended: YesPromenade Pointe is an awesome place to stay The staff is wonderful and always willing to answer questions.
The property is a wonderful experience through and through.|Recommended: YesVery friendly people here at Promenade Pointe, and staff are amazing at helping in any way possible.
Love it|Recommended: Yespeace quite
Amazing Home|Recommended: YesGreat Friendly staff always willing to go the extra step.
Love it|Recommended: YesSafe and convenient if you're in the military
Honestly awesome is the only word I need|Recommended: YesHell Yeah this place takes the ease out of home owning with ll the cost benefits
The views and opinions expressed herein are solely those of the original authors and other contributors. These views do not reflect the views of Promenade Pointe, its owners, managers, agents, employees or content providers. No representation or warranty, express or implied, is made or given by Promenade Pointe, its owners, managers, agents, employees or content providers regarding safety, accuracy, completeness or suitability of the information or material expressed herein for any particular purpose