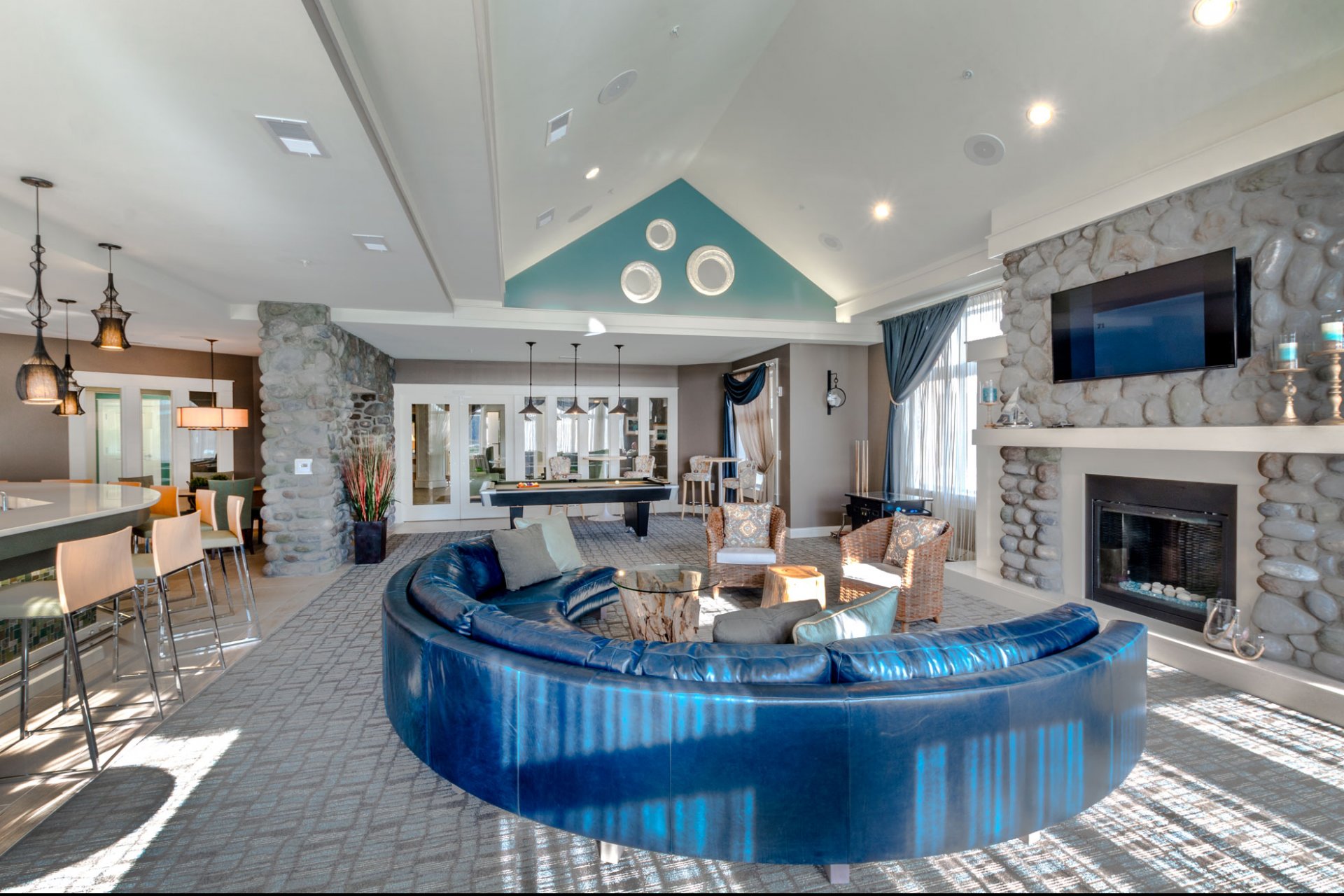 Your Review
Submit a Review

Resident Reviews
|Recommended: YesBest apartment I've had — I would highly recommend it for the amenities and quality of the building and the grounds.
|Recommended: YesBeautiful, Family Pet Friendly Community — I enjoy living at Promenade Pointe Apartments. The majority of our neighbors are friendly and our leasing staff is very friendly and personable. The maintenance team responds quickly to any concerns we have and work in a timely fashion. I enjoy the many amenities we have and I love the convenience of our location - We can quickly access grocery stores, restaurants and entertainment.
|Recommended: YesGreat living experience with occasional noise and cleanliness incidences. — Amazing community with countless amenities. Parking spots can be tight and the occasional noisy neighbor and doggy incidences but overall, we love living here.
|Recommended: YesI feel secure and love the tranquility — i love it
|Recommended: YesGreat property, needs work — It's a great looking property, but for the price and what you get for that price is not enough. Over paying.
|Recommended: NoNice, but expensive — There are cheaper places with similar quality. The parking spaces are really tight. I picked this place over the others because it allowed us to move in within a week, all the other places required a one month wait period. The staff members are very professional and caring I do not think the price I'm paying is worth the amount of square footage I'm getting.
|Recommended: YesFantastic — Extremely friendly staff and residents
|Recommended: YesDon't want to move again — Staff is great and incredibly helpful, the entrance exit to the property can be a pain depending on traffic but overall I am very glad to be living here.
|Recommended: YesI Love It — It's a beautiful community
|Recommended: YesGreat place to live at in Norfolk — I would tell them that nothing beats living at Promenade Pointe. The leasing office gives excellent service and I have all my needs met.
|Recommended: YesA home away from home. — I love the place. It is very convenient to my job and dog friendly. The staff are amazing. I will continue to recommend this Apartment complex to my co-workers.
|Recommended: YesBeautiful property with great staff — Would most definitely recommend.
|Recommended: YesBeautiful and Cozy Apartments — It was a pleasure to live here and I wish I could bring the buildings and wonderful staff along with me back to California because I will greatly miss them. My boyfriend and I have never had any complaints, all our work orders were completed in a timely and professional manner. This was my first time renting an apartment and I loved every minute of it. Alicia and the staff remember you by your first name and feel like longtime friends. The balconies are huge and the lounging area behind the community office is just amazing. The computer lab room was a life saver on multiple occasions All in all, I'm very glad I chose this community and I recommend it to anyone.
|Recommended: YesAwesome — My only problem is the parking here. Some people like big vehicles, which is okay, but they don't always get their vehicles to fit into the small spots. Also I don't mind walking a little bit to get into their beautiful lobby. I think Promenade Pointe did the absolute best with that they have.