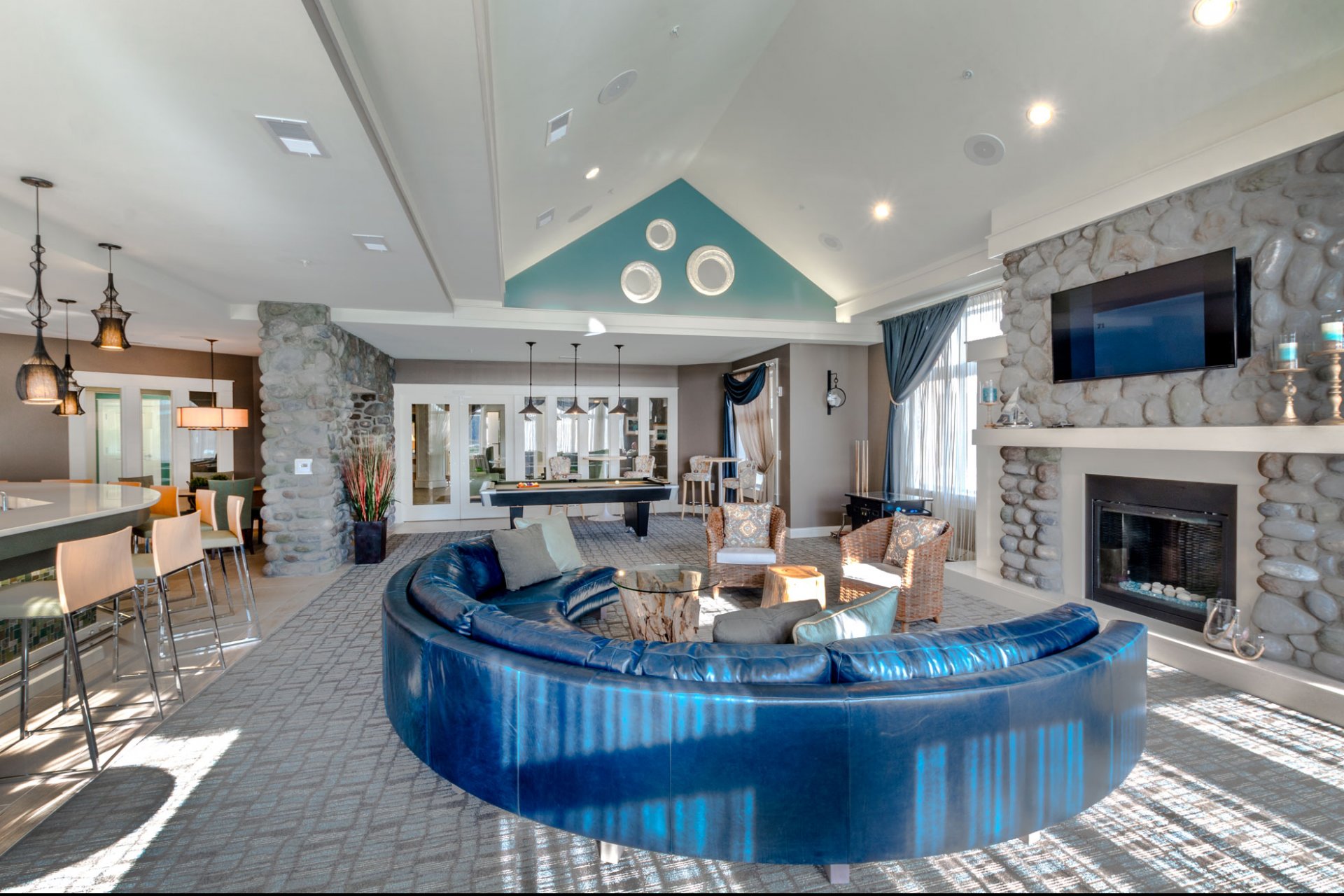 Your Review
Submit a Review

Resident Reviews
|

Recommended: Yes
Thank you for taking the time to provide this feedback! Please give us a call at the Leasing Office so that we can discuss your concern and work towards a resolution.
|Recommended: Yes
Worth it — A little bit pricy but worth your penny
Thanks so much for this excellent review! As always, please let us know if you need anything!
|Recommended: Yes
Review for Property — Promenade Pointe is a great secure place to live whether it is for one person or your family. The community has things for you and your loved ones to do so the rent is definitely worth it. Parking is never an issue and I love the gates and key fobs to get onto the property. Although, you do smell marijuana and some guests who don't live here around sometimes. Other than that I have enjoyed staying on this property so far and will continue to do so.
A five star review! We appreciate it! Promenade Pointe wants all of our residents to have an excellent experience, so we're delighted that you are enjoying the events, plus our ample parking and key fob access. We would love the opportunity to discuss the concerns you mentioned, so please give us a call at 757-818-9640 or email us at promenadepointe@bonaventure.com. Thanks!
|Recommended: Yes
Amazing — I'd recommend they consider checking it out for a good place.
We appreciate your recommendation of Promenade Pointe, Nicolas! Please let us know if there is anything else we can assist you with. Have an awesome day!
|Recommended: Yes
All is well that ends well — So far I have had no problems.
Thank you for taking the time to leave a review. We're so pleased to hear that you are enjoying your time at Promenade Pointe! We appreciate your feedback, and hope that you have a wonderful residency!
|Recommended: Yes
Good — Staff is awesome and very welcoming, not flexible with parking guests.
Thank you for this feedback. We're happy to hear that you're satisfied with our friendly and welcoming staff! However, we'd love the opportunity to speak to you directly about your guest parking concerns. Please reach out to the Leasing Office when you get a moment.
|Recommended: Yes
Would Recommend with some Improvements — Been living here for the past 2 years now and the property staff is honestly why I keep living here They're amazing, super helpful, patient and not out to get you They really care about each of their residents and it shows The property itself though could use some improvements. The walls above and below are thin and any small noise made is heard though out the apartment. This is mostly a neighbor issue but having thicker walls would help reduce the noise. Also, the carpet inside the building is heavily stained and has dog pee sometimes in it, which leaves the hallway smelling like pee. Having wood flooring like the flooring by the elevator on the 2nd floor would make the hallway look nice and reduce the smells. The apartment itself is nice and spacious but water spots have begun to form on the ceiling however this is also a resident issue, not really apartment . Overall, I would recommend to a friend Pricing is high for the area but you get what you paid for and the amenities are worth it
Thank you for your detailed review! We are happy to hear that our team has had a positive impact on your stay! We would like the opportunity to address your concerns directly. Please contact us at the Leasing Office. Thank you for your positive review and your residency.
|Recommended: No
Love it — Its exactly what i need in an apartment
Thank you for your 5 star review! We are sorry to see that you would not recommend our community. Please reach out to us if there are any concerns that you would like to discuss. Thank you!
|Recommended: Yes
Perfect — It's paradise
We're thrilled to read this review of Promenade Pointe! Thank you very much for your kind words! We look forward to you continuing to enjoy your stay!
|Recommended: YesI love Promenade Pointe, it is a great place to call home — Comfortable, safe and lovely place to live. Great amenities and wonderful staff to help with any issues or problems at a moments notice.
|Recommended: YesBest apartment I've had — I would highly recommend it for the amenities and quality of the building and the grounds.
|Recommended: YesBeautiful, Family Pet Friendly Community — I enjoy living at Promenade Pointe Apartments. The majority of our neighbors are friendly and our leasing staff is very friendly and personable. The maintenance team responds quickly to any concerns we have and work in a timely fashion. I enjoy the many amenities we have and I love the convenience of our location - We can quickly access grocery stores, restaurants and entertainment.
|Recommended: YesGreat living experience with occasional noise and cleanliness incidences. — Amazing community with countless amenities. Parking spots can be tight and the occasional noisy neighbor and doggy incidences but overall, we love living here.
|Recommended: YesI feel secure and love the tranquility — i love it
|Recommended: YesGreat property, needs work — It's a great looking property, but for the price and what you get for that price is not enough. Over paying.