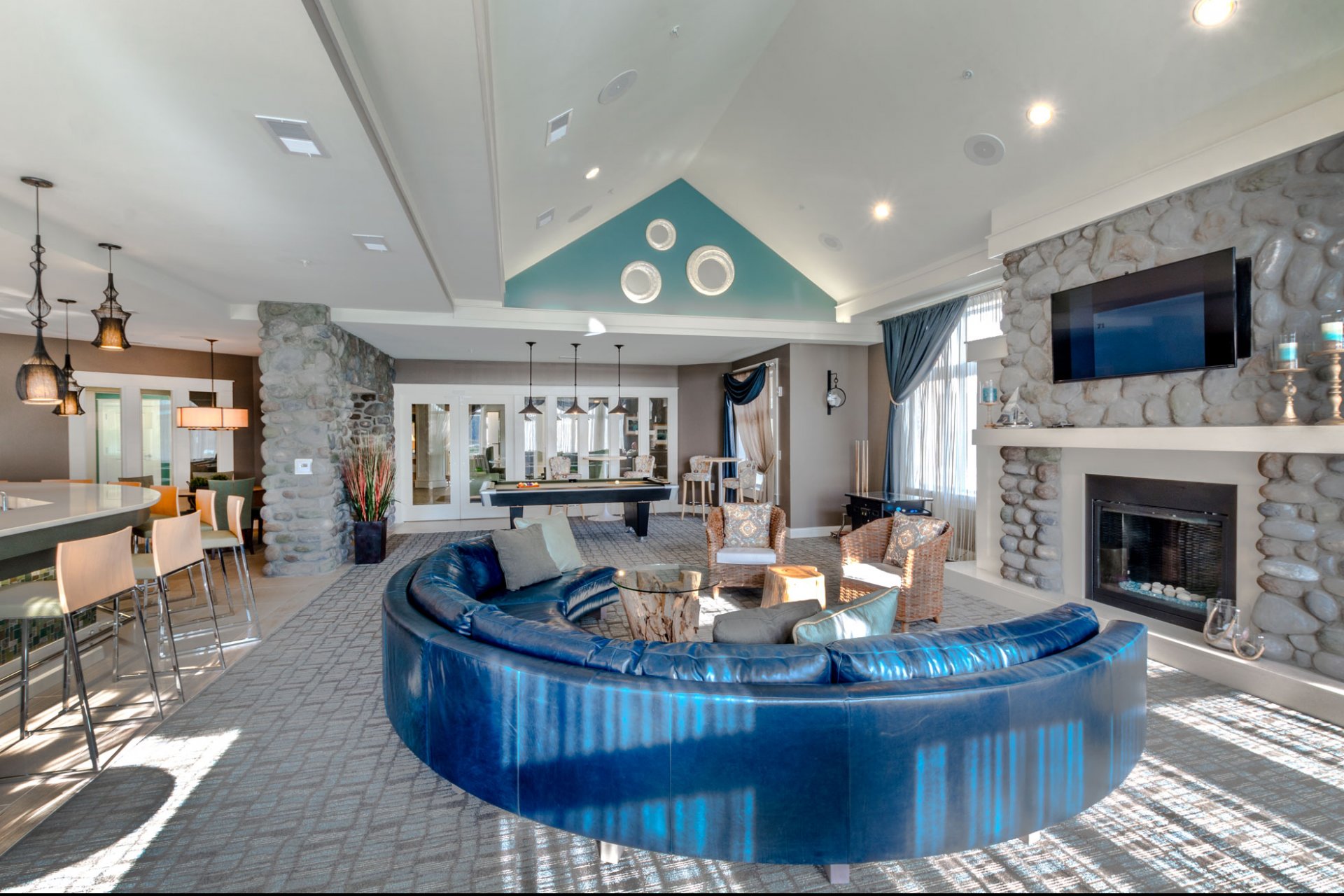 Your Review
Submit a Review

Resident Reviews
|Recommended: YesFantastic — Extremely friendly staff and residents
|Recommended: YesDon't want to move again — Staff is great and incredibly helpful, the entrance exit to the property can be a pain depending on traffic but overall I am very glad to be living here.
|Recommended: YesI Love It — It's a beautiful community
|Recommended: YesGreat place to live at in Norfolk — I would tell them that nothing beats living at Promenade Pointe. The leasing office gives excellent service and I have all my needs met.
|Recommended: YesA home away from home. — I love the place. It is very convenient to my job and dog friendly. The staff are amazing. I will continue to recommend this Apartment complex to my co-workers.
|Recommended: YesBeautiful property with great staff — Would most definitely recommend.
|Recommended: YesBeautiful and Cozy Apartments — It was a pleasure to live here and I wish I could bring the buildings and wonderful staff along with me back to California because I will greatly miss them. My boyfriend and I have never had any complaints, all our work orders were completed in a timely and professional manner. This was my first time renting an apartment and I loved every minute of it. Alicia and the staff remember you by your first name and feel like longtime friends. The balconies are huge and the lounging area behind the community office is just amazing. The computer lab room was a life saver on multiple occasions All in all, I'm very glad I chose this community and I recommend it to anyone.
|Recommended: YesAwesome — My only problem is the parking here. Some people like big vehicles, which is okay, but they don't always get their vehicles to fit into the small spots. Also I don't mind walking a little bit to get into their beautiful lobby. I think Promenade Pointe did the absolute best with that they have.
|Recommended: YesA Beautiful Space — We love the amenities, the views, and the style of the homes. The staff does their best to keep everything working smoothly, I've never had a problem with my neighbors or the staff. There were only minor things that bother me, like the swampy smell on some days given our location, and the fact that some tenants do not clean up after their dogs on the little grass space they have in the parking lot, and entering or leaving the community is a little tricky as traffic on Tidewater gets so full, we wish there was a light to make those turns better. Otherwise, we love living here, it definitely feels home.
|Recommended: YesA dream — refreshing, calming
|Recommended: YesLiving experience — Clean, gated , and safe.
|Recommended: YesAbsolutely loved it. — Friendly staff, beautiful rooms. 10 10
|Recommended: YesIt's great. — Great place to live.
|Recommended: YesNot bad for price and service — I have had a good experience living in this apartment complex the staff is friendly and attentive, and I have never had a delay after requesting maintenance assistance. I save several hundred dollars a month compared to downtown rental prices, and the commute to EVMS Hospital is only a few minutes longer. A couple things to mention The layout of my first floor apartment is a little strange, with a long narrow rectangular living room, and small box shaped bedroom. but the patio opens up to a view of the water, which is nice. Neighbors are a good mix of navy and other working professionals. At least 2-3 times a week, the kids in the building can be heard running up and down the hall which can be annoying, and no matter how many times the staff tell the petowners to pick up after their pets, there are inevitably several people who don't. The starbucks coffee machine in the lobby is open for every one to use, but by the end of the day it is often out of coffee beans or specific additives, etc so it's a bit hit or miss if you'll actually get a decent cup of coffee after 1pm.
The views and opinions expressed herein are solely those of the original authors and other contributors. These views do not reflect the views of "Promenade Pointe", its owners, managers, agents, employees or content providers. No representation or warranty, express or implied, is made or given by "Promenade Pointe", its owners, managers, agents, employees or content providers regarding safety, accuracy, completeness or suitability of the information or material expressed herein for any particular purpose