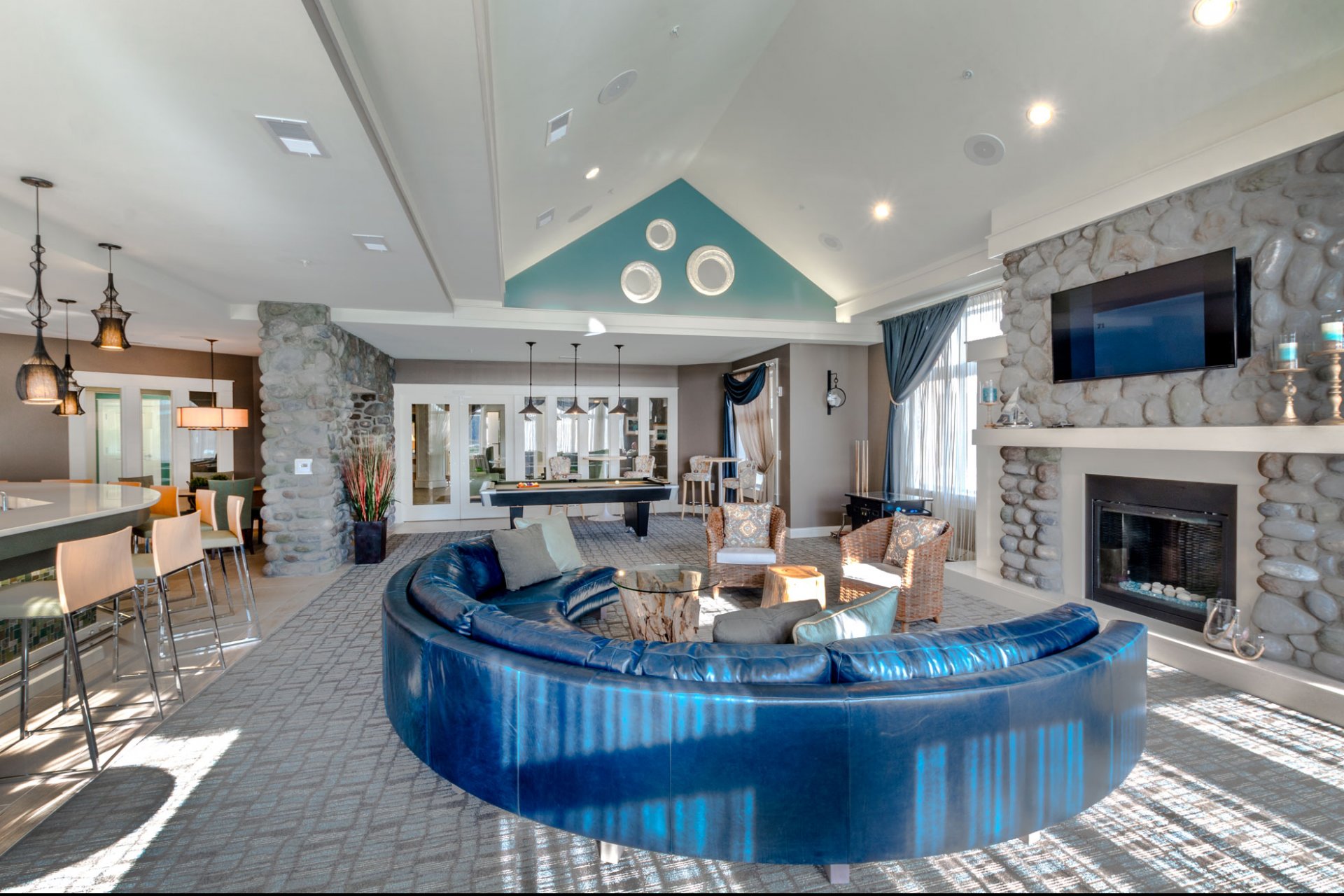 Your Review
Submit a Review

Resident Reviews
We love it here
|

Recommended: Yes
Amazing|Recommended: YesI REALLY ENJOYED LIVING HERE this place is a go to. Living in Norfolk I would say this is the best place to call home. The ladies at the front desk are the sweetest ever and they will go above and beyond to make sure you are okay. If you have any problem they will do everything to fix It or help. The pool and outside area are the best, the spots are comfortable to spend time with family and friends. They also host get togethers like wine night and beer and wing nights. Our apartment was BEAUTIFUL LOVED the appliances and the height of our home. I have no complain about this complex, they also have Valet trash
High end|Recommended: Yesluxurious, comfortable
Good apartment, exceptional staff.|Recommended: YesVery friendly staff, always willing to help. Exceptional experience overall, would definitely recommend. My only complaints is that our bedrooms are next to Tidewater Dr, which is busy and can get pretty noisy at times, especially when people rev their motorcycles. We also occasionally got bugs earlier in the year, which could be because it was a 1st floor apartment or because it was next to the river.
Welcoming and safe|Recommended: YesIt's a great place to live and I'm glad we chose Promenade Pointe.
Personal Opinion |Recommended: YesI would say that the complex is nice for the area, a little pricey but nice. The only real noticble issues reside with the noise reduction in the apartment. I can hear the train and road noise often and the people below me when they cranked the music up before would come up through the floor boards, and also I can hear the sound of the people residing above me on a daily basis. Aside from that I would say its all and all well done.
Great staff and nice property|Recommended: YesThe front desk staff - Alicia, Meredith, and Niah are all very nice and understanding. I've had a couple maintenance issues like when I arrived my refrigerator was completely broken and I wasted food as it went bad. I brought my concerns forward to the management office and they were able to get me a new fridge and freezer and refunded me for my last grocery trip. I was satisfied with my results, but wish the issue never occurred.
Amazing place|Recommended: YesI would tell them it's an amazing place to live. The staff really made it an amazing start. The helped us out alot. Also the grills and pool and fishing area is another amazing thing. Helps us save money due to everything is right here for us to enjoy. For free.
Fantastic property, with an amazing property manager |Recommended: YesPromenade Pointe is an upscale apartment complex aimed at giving a closed in yet comfortable living experience. With a slew of amenities, you can walk downstairs for a cup of coffee before you hop in the pool or kayak on the lake sitting just behind the main entrance. The apartments themselves are quite spacious, and the kitchen and bathrooms are all outfitted with new appliances and surfaces. The property manager at the time Alicia Brandon really made the experience great, and I hope she gets the recognition she deserves from BonAventure so that she may continue to improve the experience of Promenade Pointe. I lived there for 8 months, but moved due to a need for more space for my family, that was the sole factor for my early departure. The only downside to the apartments is the parking availability, and difficulty taking a left turn outside of the building. If you work late I am in the military and my work day greatly fluctuates you will find yourself having to park at the far back end of the parking lot, which can take a couple of minutes to cross. If you work late, I would suggest finding a unit in that area as it will be all that is available. They have reserved parking for a monthly bill, and the spaces are covered and have their own numbered spots. Parking wouldn't be all too bad, but almost every unit has 2 cars which the parking lot was clearly not designed to handle. There is also the issue of other tenants who have a tendency to door ding cars and run off, my new 2016 Mazda 3 earned it's first two dents and scratches here. In all fairness, these downsides can be found at almost any apartment complex.
Beautiful and clean. Very friendly staff and residents.|Recommended: YesIt's very nice and quiet, yet people are active. The community is friendly and clean and the property is fun to be at. Parking could be better however the staff maintenance timely and efficient more than make up for that.
Good|Recommended: YesI sure do
Best safe apartment in Norfolk va|Recommended: YesIt's a clean, friendly well organized placed. Great place for residents friends to come and also feel at home. Amazing staff
Great Apartment |Recommended: YesI have been living at Promenade since July 2016. I have truly enjoyed my time here so far, and have no complaints. The application process was smooth and easy for a first time renter , the available layouts to choose from are plentiful, and the inside of the apartment is very nice and modern. Parking may be difficult from time to time, but they do offer free parking passes for guests. Maintenance responds to requests same-day, and the gate is always closed on Sundays and after office hours. The office staff is always available when you have questions or need to pick up a package, and while the gym is meh, it gets the job done. I really like the pool during the summertime, and being able to canoe or kayak is a fun bonus amenity. I never hear the neighbors next to me, and even though I am on the top floor, any noise outside in the complex is usual gone within an hour at most. While the surrounding area may not be the best, over all I am happy with my choice and look to renew my lease
The property is very well-maintained.|Recommended: YesQuiet,cozy,relaxing and beautidul.Modern design with very helpful staff.
This is a great place to live|Recommended: YesPromenade Pointe is a great place to live the amenities are awesome The view of the lake is perfect and the staff are amazing Promenade Pointe apartments are just an all around fantastic place to live
The views and opinions expressed herein are solely those of the original authors and other contributors. These views do not reflect the views of "Promenade Pointe", its owners, managers, agents, employees or content providers. No representation or warranty, express or implied, is made or given by "Promenade Pointe", its owners, managers, agents, employees or content providers regarding safety, accuracy, completeness or suitability of the information or material expressed herein for any particular purpose