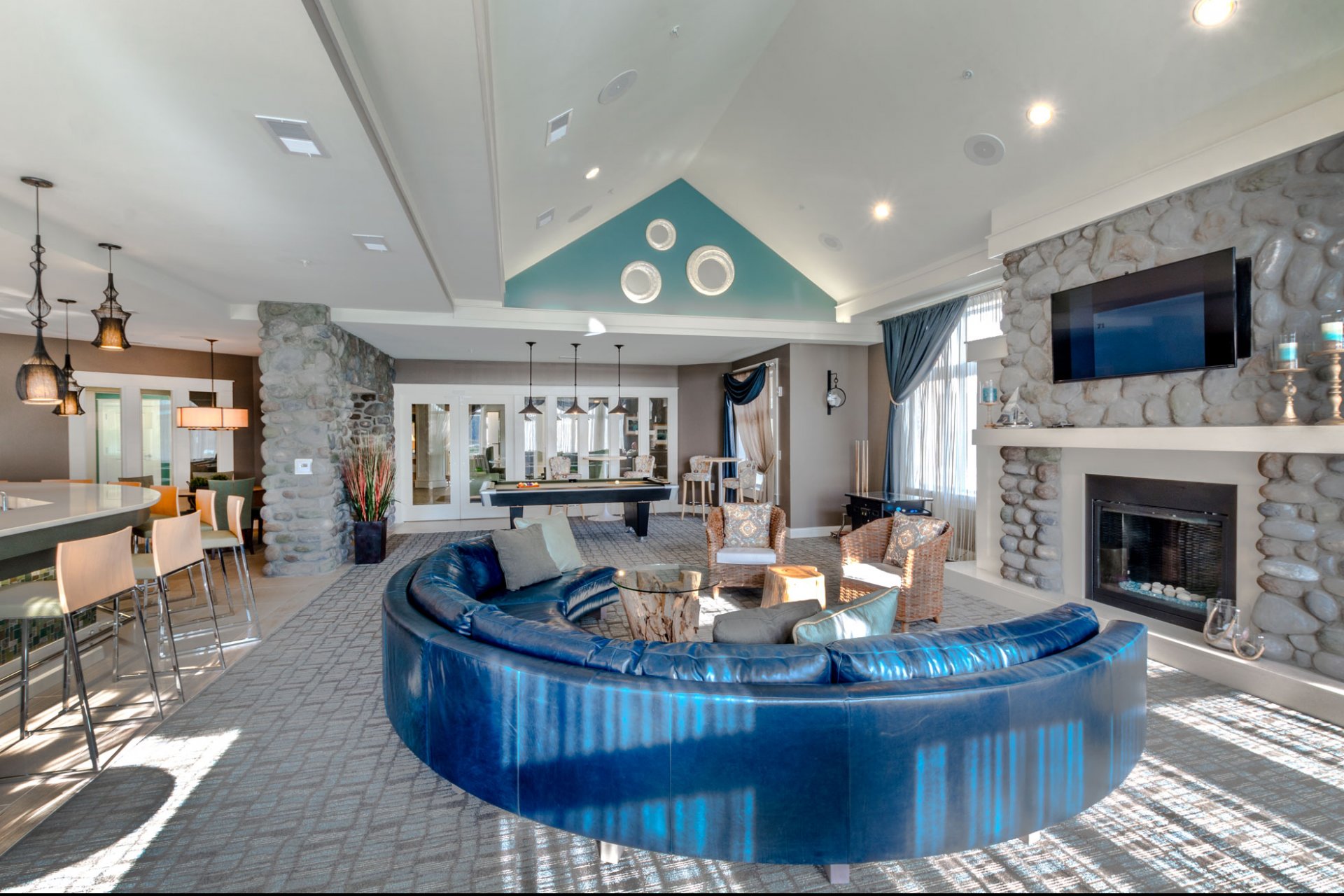 Your Review
Submit a Review

Resident Reviews
Amazing.
|

Recommended: Yes
Phenomenal |Recommended: YesI love living here It is a very clean place, parking is reserved for residents only and pet friendly Neighboors are good people, I have not encountered an issue that was not resolved immidiatetly. Heating and cooling is unit controlled and the water pressure temperature are good.
Experience Promenade|Recommended: YesYoung professionals, artists, adventures and innovators your home awaits. Promenade Pointe has been an amazing home for my family allowing us the space to grow and experience everything Norfolk has to offer. My puppy had plenty of space to grow in our apartment and enjoyed his time at Promenade and the many doggy friends that lived there as well. The price isn't for the faint of heart but knowing safety, comfort and creating a home surely has no cost.
Great|Recommended: YesI would advise them to live in this great community
Overall a great place|Recommended: YesOverall, this apartment complex is wonderful. Just don't live near the clubhouse, there are some people who make excessive noise in there repeatedly. For the first several months of living here and making multiple complaints, not much was done. However, the new property manager has really been great about addressing the issue so hopefully it will no longer be an issue. Some residents do not take care of their dog waste so you really have to watch where you're walking. The parking spaces seem really narrow, but there is ample parking and we've never had any issues finding a place to park.
You have problems|Recommended: YesOverall, I think the staff is friendly and the apartments have amazing quality to them. Please fix everything else that's wrong so I can make my opinions better. Maintenance for stains has taken too long, visitor parking is horrendous my friend got her car towed here , printer doesn't work in the business center, and I can't hang anything on my bedroom wall because it seems like there are studs everywhere. Every time there is an issue, I get an excuse, not a solution.
Diamond in the rough|Recommended: YesMy husband and I moved here a year and a half ago. We originally had an apt on the first floor with the road as our view out of the windows. It was soooo loud, but that was the only problem we had with that location. We recently renewed our lease, but moved to the fourth floor with a balcony. We absolutely love it The staff here are amazingly friendly and understanding. The maintenance crew is always great. They come the next day at the latest, and get the job done quick and right. They keep the grounds very clean thanks to the cleaning crew they hire. They even have hired security that drives through the complex occasionally for if you're having any issues with neighbors or unwanted guests snooping around. There are frequent community events in the amazing clubhouse that they have, and even a lifeguard at the pool The parking lot can sometimes be a bit noisy at night, and the parking spaces seem unusually small, but other than that I can't think of a place I would rather have lived
GORGEOUS PROPERTY. WONDERFUL AMENITIES. FRIENDLY PEOPLE. |Recommended: YesIT'S A PIECE OF HEAVEN. I COULDN'T ASK FOR A BETTER COMMUNITY. EVERYBODY IS FRIENDLY AND THE PLACE IS BEAUTIFUL.
Puuurfect |Recommended: YesI just moved from Atlanta, after living in apartments and town homes in Midtown for the past five years. I have never experienced such a wonderful housing community. Promenade Point hits every mark Very knowledgeable, selfless, and genuine staff, friendly neighbors, and a beautiful set-up My balcony overlooks the cabana, pool, and river and I frequently take advantage of the FREE canoes and kayaks. I have a large breed dog and everyone is so welcoming to her. If you are military, this apartment location is great- I have less than a 20 minute commute everyday. Thank you Promenade Point
The best staff ever |Recommended: YesI love living here, some of the residents are noisy but, the leading staff, and the amenities make it all worth it. Byron in the leasing office is so amazing and helpful. He's super sweet and always has a smile on his face. I would not give up living here for anything.
Great place, problem with noisey neighbors and parking|Recommended: YesPP is a great place to stay, the parking situation could be better - especially with guests. I think every resident should be allowed to get at least on free parking pass for a guest before having to pay for them. Otherwise, it's great now that we have the option of giving our guests a parking pass. Neighbors on upper floors need to be more mindful. I currently live on the second floor and it seems like my upstairs neighbors are building something 24 7. Something heavy is always dropped or falling that I worry the ceiling may fall in one day. Plus, it doesn't sound like they actively try to quiet their dogs because they bark all the time. If they have neighbors living beside them, i wonder how they put up with it. There needs to be more of a protocol for loud and noise and inconsiderate neighbors, especially at night when the office closes. Otherwise, I've been enjoying my stay here. The amenities are fantastic and everyone in the front office is very helpful, open, and always make me feel welcome.
Great |Recommended: YesI love living at promenade pointe. I have lived at several different apartments in Hampton Roads, and the maintenance crew and front-desk staff are the friendliest and knowledgeable by far. Highly recommend
This is the best apartment in Norfolk so far |Recommended: YesIt's a great place to call home
Its great.|Recommended: YesIts like living in the westin hotel expect its your home so fantastic.
Clean and relaxing place.|Recommended: YesNice apartments, knowledgeable staff, quiet neighbors, fast maintenance team.
The views and opinions expressed herein are solely those of the original authors and other contributors. These views do not reflect the views of "Promenade Pointe", its owners, managers, agents, employees or content providers. No representation or warranty, express or implied, is made or given by "Promenade Pointe", its owners, managers, agents, employees or content providers regarding safety, accuracy, completeness or suitability of the information or material expressed herein for any particular purpose